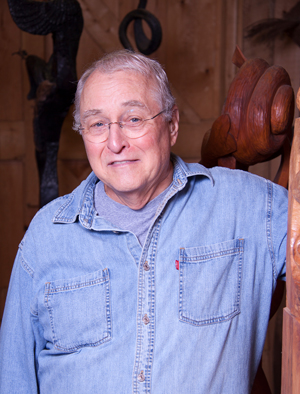 I tell three-dimensional stories in forms. Stories that come from one's spirit ~ about where we come from and where we are going ~ about the fact that all things are connected. Stories about past, present, future ~ stories about thoughts that change and evolve as I tell them.
Sculpture in the round viewed as you move around them. The work alters your response as your point of view changes~ it could cause you to think about what you are seeing. To tell you a story.   
Click on images below to view portfolios.
Click on images below for full view.
By Appointment Only
Acquisitions and Commissions
Phone: (410) 443-520-9409